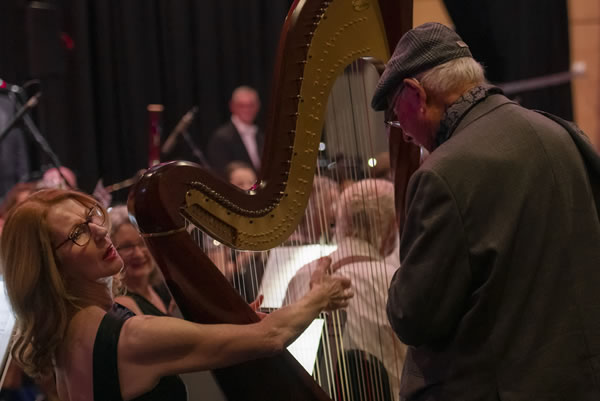 Concert Program
Dance of the Paper Umbrellas
Elena Kats-Chernin
Bolero
Maurice Ravel
Fast Ride in a Suave Machine
Katy Abbott
Colonial Song
Percy Grainger
Symphony No. 7 in A Major, Op. 92
Ludwig van Beethoven
Radetzky March
Johann Strauss I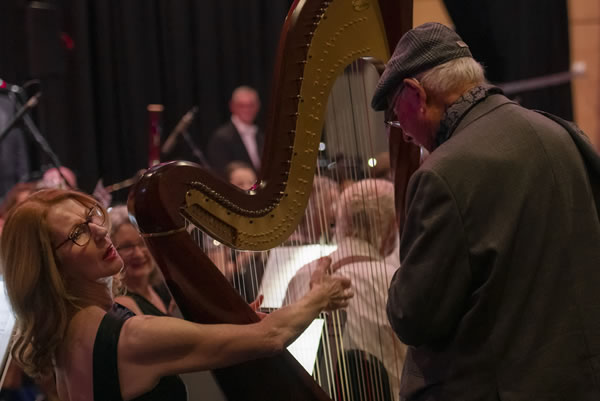 Concert Program
Dance of the Paper Umbrellas
Elena Kats-Chernin
Bolero
Maurice Ravel
Fast Ride in a Suave Machine
Katy Abbott
Colonial Song
Percy Grainger
Symphony No. 7 in A Major, Op. 92
Ludwig van Beethoven
Radetzky March
Johann Strauss I
Program Notes
Dance of the Paper Umbrellas
Elena Kat-Chernin
Originally premiered by the Tasmanian Symphony Orchestra in 2013, Dance of the Paper Umbrellas was composed as part of an initiative of the Hush Foundation. The aim of this initiative was to reduce stress and anxiety felt by young patients and families visiting the Royal Children's Hospital in Melbourne.  Kats-Chernin herself states that she imagines "a cake adorned with multi-coloured umbrellas".
Bolero
Maurice Ravel
Legend has it that the iconic main theme of Bolero was conjured up by Ravel while on holiday. It was initially intended to be a simple ballet score for Russian dancer and friend Ida Rubinstein but has subsequently ended up as one of his most well-known works. Can you count how many times the theme is repeated?
Fast Ride in a Suave Machine
Katy Abbott
If you listen closely, this groovy piece by Australian composer Katy Abbott is essentially a reimagining of Three Blind Mice. Katy states that "The music is fast paced and 'fun' in nature yet it also alludes to the dark side of the text… I imagine the farmer's wife, chasing mice around her kitchen with a large butcher's knife!" (Courtesy of Australian Music Centre)
Colonial Song
Percy Grainger
While Australian-born Grainger was an avid fan of folk songs, often integrating these into his compositions, Colonial Song is full of original countryside-inspired melodies. Colonial Song was originally written for piano as a gift for his mother, and has since been arranged for many configurations, including the version you'll hear today for 3 solo strings, harp and orchestra.
– Interval –
Symphony No. 7 in A Major Op. 72
Ludwig van Beethoven
I. Poco sostenuto – Vivace
II. Allegretto
III. Presto – Assai meno presto
IV. Allegro con brio
This symphony is perhaps one of the most well-known of Beethoven's works, in fact Beethoven himself thought it to be one of his best compositions. It was completed in 1813 in time for a benefit concert for troops injured in the Battle of Hanau against Napoleon. The first movement begins with a long and slow introduction before bursting into a dance-like vivace. The second movement, Allegretto, has been featured many times in popular culture including in films like The King's Speech. This movement was so popular at the symphony's premiere that the audience demanded it be played twice. This is then followed by the third movement, a bright and bubbly scherzo interwoven with a trio based on an Austrian hymn. The finale is another energetic dance, this time in 2/4 meter, which rhythmically charges towards the end.
Radetzky March
Johann Strauss I
Traditionally played as an encore to Vienna Philharmonic New Year's concerts, Radetzky March seems appropriate to be our encore for our final concert of 2022. The march was dedicated to a senior military officer by the name of Joseph Radetzky von Radetz. While intended to be a military march, it is certainly quite celebratory in nature.
Lismore Symphony Orchestra
Violin 1
Jim Stewart*
Rosaleen Colles
Michael McCabe
Chris Gleeson
Carol McCabe
Olive O'Reilly
Violin 2
Anne Gates
Elizabeth Grange
Julie Woods
Mat Lydon
Bianca Urbina
Viola
Elizabeth Simmers
Tristan Hicks
Cello
Michael Goodall
Bobbie Kohlenberg
Lisa Cameron
Harri Postema
Toni Smillie
April O'Reilly
Double Bass
Annie Mitchell
Thomas Ebejer
John Helman
Geoff Prime
Flute/piccolo
Margaret Stewart
Kate Gabbarelli
Oboe/Core Anglais
Laura Hymers
Mark Bevins
Clarinet
Kathleen McLennan
Paul McDonald
Bass Clarinet
Cathy Simmers
Saxophone
Matthew Pines
Bassoon
Belinda Fayle
Paul Mooyman
French Horn
David O'Meara
Meghan Thamm
Cedar Miller
Kelly McGuinness
Trumpet
Darren Postema
Melissa Davies
Laurie Green
Glenn Kellett
Trombone
Sonya Lopes
Heidi Smith
Ian Smith
Euphonium
Joshua Booyens
Tuba
James Harvey
Harp
Margaret Curtis
Percussion
Jeff McGuiness
Gerald Steinmann
Letitia Scott
Alexander Keir
Keyboard
Alexander Keir
Meghan Thamm
*Concertmaster
Lismore Symphony Orchestra Board
| | |
| --- | --- |
| President (acting) | Jim Stewart |
| Secretary | Letitia Scott |
| Treasurer | Thomas Crilly |
| Orchestra Manager | Kathleen McLennan |
| Librarian | Margaret Stewart |
| Marketing | Elizabeth Simmers |
Lismore Symphony Orchestra Board
| | |
| --- | --- |
| President (acting) | Jim Stewart |
| Secretary | Letitia Scott |
| Treasurer | Thomas Crilly |
| Orchestra Manager | Kathleen McLennan |
| Librarian | Margaret Stewart |
| Marketing | Elizabeth Simmers |
Lismore Symphony Orchestra Board
| | |
| --- | --- |
| President (acting) | Jim Stewart |
| Secretary | Letitia Scott |
| Treasurer | Thomas Crilly |
| Orchestra Manager | Kathleen McLennan |
| Librarian | Margaret Stewart |
| Marketing | Elizabeth Simmers |